WRJ/BI Sisterhood
Sisterhood Mission
Mission: To bring women together to support and benefit Congregation Beth Israel and the community by providing opportunities for friendship, service, spiritual growth and learning.
Winner of 2009, 2011, 2013, 2015, and 2017 Or Ami "Light of My People" Awards from WRJ for excellence in programming
Sisterhood Sweets: Calling All Bakers!
Sisterhood Sweets Table
Sunday, September 9, 10:00 AM
Blumhauer Auditorium 
Sisterhood traditionally provides the delicious homemade baked goods for the sweets table at the Rosh Hashanah Reception following morning services. Please consider sharing the sweetness of the New Year by baking. All congregant contributions are welcome! 
Please note: NO NUTS. The Blumauer kitchen is a nut-free zone, as some congregational children have severe allergies. Consider chopped chocolate or dried fruit as a substitution.
We will arrange sweets trays on Sunday, September 9, at 10:00am in the Blumauer Auditorium Kitchen (in the Sherman Education Building). Please contact Caroline Szlukier if you would like to bake and/or help plate sweets.
If you are unable to bake, please consider a contribution to Sisterhood. You may send your check to the CBI office, payable to Beth Israel Sisterhood, marked "Sisterhood Sweets." All contributions are greatly appreciated.
Honey From the Heart | Support for WRJ/Beth Israel Sisterhood
Send your family and friends a wonderful jar of honey to wish them a sweet and happy New Year. Order online! Free shipping through July 11; $12 a jar. Questions? Contact Kate Royston.
Sisterhood Save the Dates | Fall Kickoff Happy Hour & Sisterhood Membership Brunch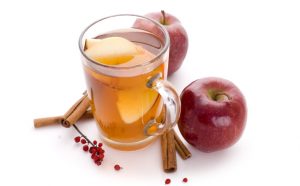 Fall Kickoff Happy Hour
Tuesday, September 25, 5:00 PM- 7:00 PM
The Indigo Building (430 SW 13th, top floor)
Say farewell to summer and hello to fall at Sisterhood's September Happy Hour.
Sisterhood Membership Brunch
Sunday, October 14, 10:00 AM
Goodman Hall
Enjoy a festive fall brunch with the WRJ/Beth Israel Sisterhood, and learn about early Jewish pioneers from speaker Judy Margles, Director of the Oregon Jewish Museum and Holocaust Resource Center.
Admission is $18; RSVP to Amber Rollins in the CBI Office.
Please be a mensch, both beneath and outside of our dome! How can you be a mensch for Sisterhood? This list gives you the links for everything menschy. Greet, sell, lead, or bake. These are among the paths to mensch-hood. You can be a mensch once a year, weekly, or when you have time. Please look at these options; sign up, send an email, and be engaged in our community. We need your help; be a mensch!
Mensch Menu
MONITOR the doors and be a welcoming helper at our religious school, ensuring the safe arrival and departure of our students. Learn more. Contact Sarah Reiter, Education Administrator.
SELL Judaica in the Sisterhood Gift Shop. Contact Bonnie Barg.
GREET members for Shabbat and High Holiday Services.
LEAD services at the Robison Home. Sisterhood is responsible for providing a service leader(s) every month. We can teach you everything you need to know. Contact Kate Royston.
BAKE sweets for Rosh Hashanah. Contact Stephanie Siegel.
STUFF care packages for college students and military personnel. Contact Kathleen Doctor.