WRJ/BI Sisterhood
Sisterhood Mission
Mission: To bring women together to support and benefit Congregation Beth Israel and the community by providing opportunities for friendship, service, spiritual growth and learning.
Winner of 2009, 2011, 2013, 2015, and 2017 Or Ami "Light of My People" Awards from WRJ for excellence in programming
Sisterhood Membership Brunch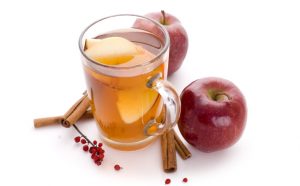 Sisterhood Membership Brunch
Sunday, October 14, 10:00 AM
Goodman Hall
Enjoy a festive fall brunch with the WRJ/Beth Israel Sisterhood, and learn about early Jewish pioneers from speaker Judy Margles, Director of the Oregon Jewish Museum and Holocaust Resource Center.
Admission is $18; RSVP to Amber Rollins in the CBI Office.
Perspectives on Immigration
Perspectives on Immigration
Sunday, October 28, 10:00 AM
Goodman Hall
CBI congregant David Sarasohn moderates a discussion with immigrants and an immigrant attorney about immigration challenges as a Jewish issue.
A Q&A will follow.
Coffee, tea, and snacks provided.
Best for Your Breasts: An Educational Evening
Best for Your Breasts: An Educational Evening
Wednesday, November 7, 6:00 PM
Ruth J. Spear Breast Center at Providence St. Vincent Medical Center
(9205 SW Barnes Road)
All CBI members are invited to hear Dr. Kristen Massimino, MD, Surgical Oncologist and Medical Director specializing in the treatment of breast cancer, and Aneesa Masters, CGC, MS, a Genetic Counselor, talk about current issues in breast health and the latest treatment options. Get informed and ask questions. Topics to include screening and how to lower risk, current treatments, immunotherapy, diagnosis, and BRCA and the Jewish link.
Refreshments will be served. For more information, to request a ride or carpool, contact Susan Berniker. RSVPs are not necessary but appreciated to help the Spear Breast Center plan for our event.
Did you know that Ruth J. Spear was a member of Sisterhood and CBI? Her children's generous gift to Providence St. Vincent has supported thousands of breast cancer patients.
Knit-a-Mitzvah
Knit-a-Mitzvah
3rd Wednesday of the month, 10:30 AM
Shirley and Herbert Semler Board Room
Attention CBI knitters, crocheters, and those eager to learn.  Your WRJ/Beth Israel Sisterhood is interested in expanding our Knit-A-Mitzvah crew as we knit (and purl!) year round to make hats and scarves as gifts for our neighbors at NW Towers and for attendees of our annual Lift Urban Portland Christmas Dinner.
No yarn? No Needles? No problem. CBI will provide supplies, as well as coffee, tea, and great company!
Our next meeting is October 12; Marjorie Anton will give a basic knitting tutorial for anyone interested in learning. 
President: Kathleen Doctor
Vice President: Shoshanna Lansberg
Recording Secretary: Michael Richman
Corresponding Secretary: Linda Harrison
Treasurer: Leslie Robinson
Immediate Past President: Lynn Gelber
Communications Chair: Stephanie Siegel
Co-Membership: Arlene Konigsberg
Co-Membership: Ellen Bick
Programming: Robin McAlpine
Religious Programming: Kate Royston
Social Action Chair: Susan Berniker
Volunteer Coordinator: Debbie Braymer
Gift Shop: Bonnie Barg
Sweets Table: Caroline Szlukier
Special Seder: Beth Eisenberg-Schapera
College Outreach: Debbie Geller
Contact us: wrj.bis@gmail.com
Please be a mensch, both beneath and outside of our dome! How can you be a mensch for Sisterhood? This list gives you the links for everything menschy. Greet, sell, lead, or bake. These are among the paths to mensch-hood. You can be a mensch once a year, weekly, or when you have time. Please look at these options; sign up, send an email, and be engaged in our community. We need your help; be a mensch!
Mensch Menu
MONITOR the doors and be a welcoming helper at our religious school, ensuring the safe arrival and departure of our students. Learn more. Contact Sarah Reiter, Education Administrator.
SELL Judaica in the Sisterhood Gift Shop. Contact Bonnie Barg.
GREET members for Shabbat and High Holiday Services.
LEAD services at the Robison Home. Sisterhood is responsible for providing a service leader(s) every month. We can teach you everything you need to know. Contact Kate Royston.
BAKE sweets for Rosh Hashanah. Contact Stephanie Siegel.
STUFF care packages for college students and military personnel. Contact Kathleen Doctor.