Welcome to Congregation Beth Israel
Beneath our dome is a spiritual home, a place of community and friendship, a place to be inspired through prayer, a place for lifelong learning, and a place where every person makes a difference.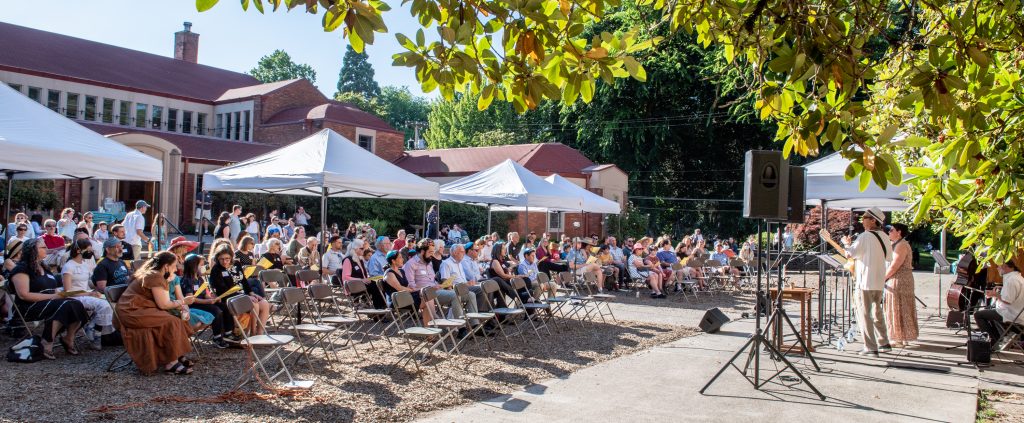 Sunshine has finally returned to Portland, meaning it's time to pack a picnic and meet us at Shabbat on the Plaza, CBI's outdoor musical Shabbat evening service.
Please mark your calendars for Shabbat on the Plaza on:
Friday, June 23, 6:00 PM
Sponsored by the Treger family in honor of Isabel's Bat Mitzvah
Friday, July 14, 6:00 PM
Sponsored by the WRJ/Beth Israel Sisterhood
Friday, August 18, 6:00 PM
Sponsored by CBI's Religious School and the Oneg! Band and Oneg! Singers, our youth band and choir
Friday, September 1, 6:00 PM
Sponsored by CBI's Social Action Committee
Live ASL interpretation on June 23 funded by Jewish Family and Child Services (JFCS) via a grant from the Women's Giving Circle.
Early Bird Religious School Registration

Between now and June 30, sign your student up at a discounted rate for another year of joyful Jewish learning!
From preschoolers building community with a program that goes way beyond the Alef-Bet with art, music, and dance, to middle schoolers preparing for their B'nei Mitzvah, to madrichim honing their leadership skills and building work experience, to musicians rehearsing and performing on our Oneg! Choir and Oneg! Band, to high schoolers broadening their horizons and having a blast on social justice trips, our program has something for all students to look forward to! 
Congregation Beth Israel is committed to making full participation in Jewish education available to all members, regardless of financial circumstances. Please reach out to Education Coordinator Elisabeth Pierson to inquire about scholarship opportunities. 
Connecting Under the Dome