Mini Mensches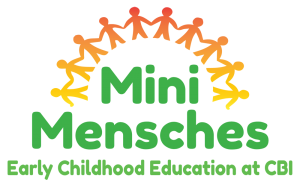 A community of families with children 0-5 creating lasting friendships, Jewish connection and memories together.
Mini Mensches Tot Shabbats
On the first and third Saturday of each month we have Tot Shabbat. Start your Shabbat off with some fun! Tot Shabbat is open to all members of the community and aimed at kids 0-5 years old. We'll sing, dance, and tell some stories all about Shabbat (and maybe even some Purim during March). This is a great way to introduce kiddos to Judaism and meet other Jewish families with young kids. All are welcome!
Upcoming Dates on Saturdays, at 9:00 AM:
May 7
May 21
June 4
June 18
Are you eligible for our Religious School Pre-K class?
For Mini Mensches who are less than 2 years away from Kindergarten and potty trained- we have a class for you! It's a two year curriculum for kids who are 3 and 4 and meets most Sundays during the school year. Learn more about our Religious School program here!
Tell us about yourself
The more we know- the better we can serve you. Tell us a little about your family and your interests with this short survey!
Mini Mensch Music
A mensch is an upright citizen who lives out our Jewish values in daily life. A mensch is exactly who you want your child to be! A mensch is someone to admire and emulate, someone of noble character.
Mini Mensches are families with children ages 0-5. This program is free and open to all in our community. You do not have to be a member of Congregation Beth Israel to join Mini Mensches.
Tot Shabbat (all ages): A sweet 30 minute Saturday morning service with CBI's clergy, music, crafts and snacks! We hold these on the first and third Saturday of each month.
Classes offered for parents and grandparents of young children that are specific to the challenges and day to day things you face (like time management and visioning).
More is being added all the time! We provide programming based on the needs and wants of our community. If you'd like to see a certain type of event, let us know. We'd be happy to help make it happen!