Amy R. Goldsmith/Spear Research Library
Library Happenings
Find Your Ancestral Roots
Tatiana Lifshitz, a member of CBI expert in genealogy and research can help you start building your tree and teach you the beginnings of research methods available online. She can help with the archives around the world, foreign languages and expertise in immigration laws and history helpful to identify the origins and paths traveled by your ancestors. You can reach her via email.
"Check out" some of our Book Acquisitions
Thanks to Sarah Epstein, Lisa Sarasohn, and Ellie McMonies Watts (daughter of CBI President Ned Duhnkrack) for coming up with these titles. All of these books were purchased with funds from the Nettie Director Library Book Endowment.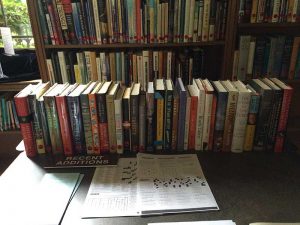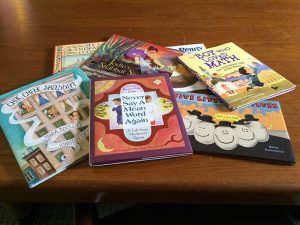 We have 3 new laptops loaded with Ancestry.com for congregant use
Please come in to the library on Sundays from 9:30 AM-12:30 PM (when religious school is in session), and Thursdays from 4:30 – 6:00 PM (when religious school is in session) and find your family's story!
Thank you for your donations!
The Sisterhood Furnishings Fund was used to purchase two tables for the Goldsmith & Spear Library. Please consider a donation to this Fund to assure Sisterhood can continue to support CBI.
The library needs you!
The Library needs volunteers on Sunday mornings from 9:30am-noon (when religious school is in session) and Thursday afternoons from 4:30-6:00pm (when religious school is in session). If you have time to come in two or three times over this school year, please email Marge Congress.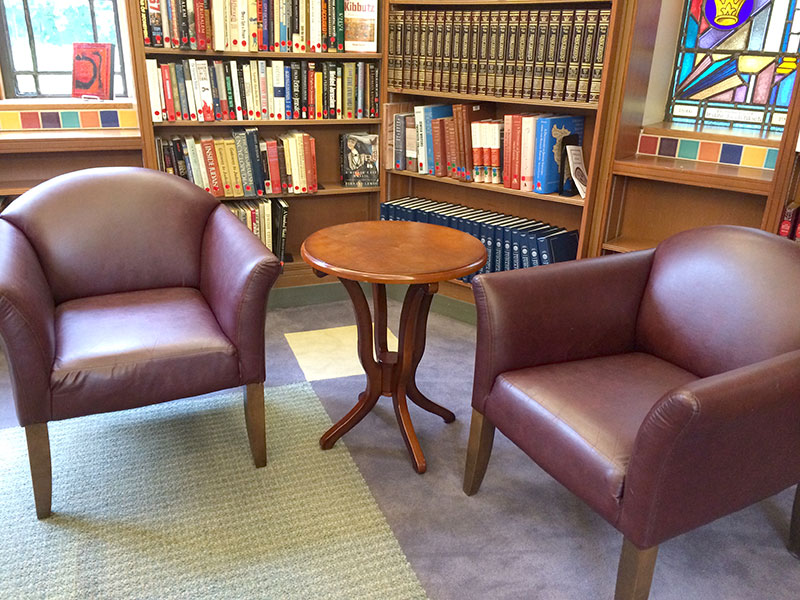 AMY R. GOLDSMITH/ SPEAR RESEARCH LIBRARY Committee, which was created under the Sisterhood umbrella, has completed its work to modernize the library and to create a community space for congregational engagement.
A newly designed library is now awaiting members of CBI. With the work of a dedicated group of volunteers, the room has been cleaned, re-arranged, and organized in a way that will make it easy to find great reading. We will soon have new outlets so you can charge your phone or laptop while in the library.
We will have interesting programs throughout the year, so look for our Special Sunday happenings in the library below. We also hope that many temple committees will meet in the room as well. Look for the new books on the rolling cart in the library. This is your library… enjoy!
CBI's Library Catalog is Online! You can browse the Library's extensive collection online from home or anywhere and search for a specific book or for books on a specific topic. There is an abundance of resources and information including websites of Jewish interest shown under Judaica resources on the webpage. Check it out and explore!